This is the post I thought wouldn't happen, but I didn't want to disappoint my babies. Come on in and let's make Homemade Milkshakes with the Kids.
Homemade Milkshakes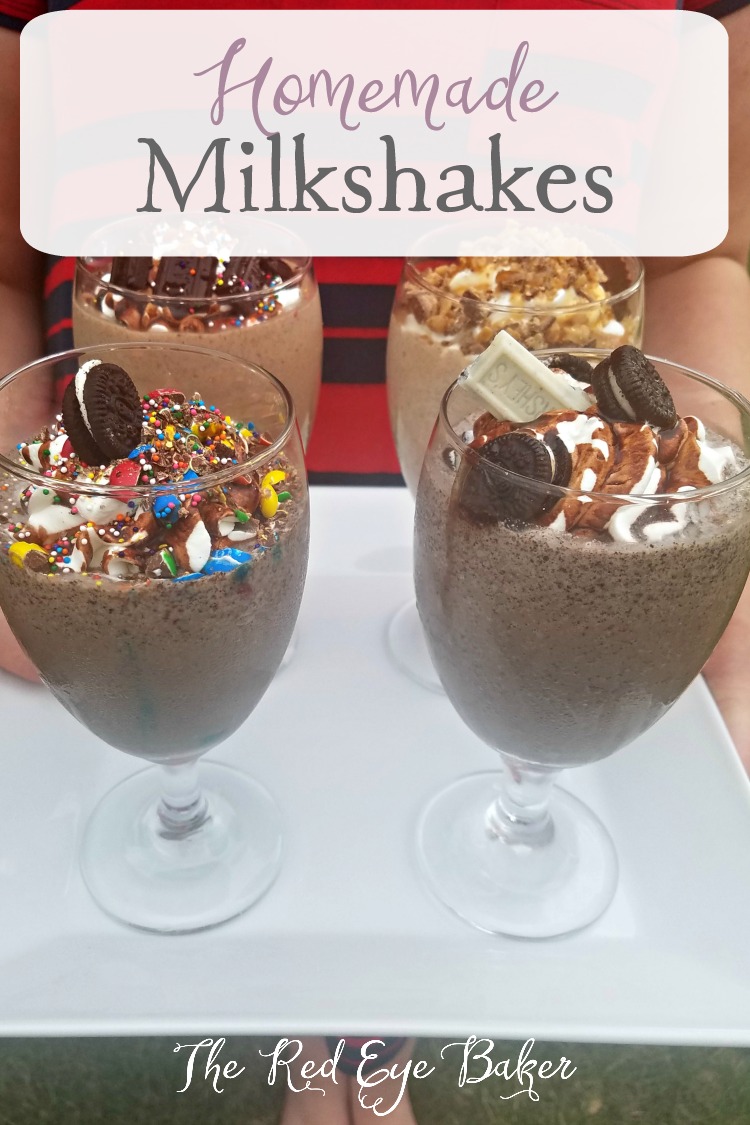 I had the idea to let my kids all pick out some goodies to make some fun milkshakes at home WEEKS ago. We were dropping off supplies at school and I mentioned it and they were all on board of course.
It seemed that every time that we thought about it we were either too busy running around getting ready for back to school or our weather was just not picture friendly. LOL I finally said today is the day! Even though the sun came out AFTER we finished taking pictures and it was the middle of the school week, they did not care and loved having a custom shake that they all created themselves.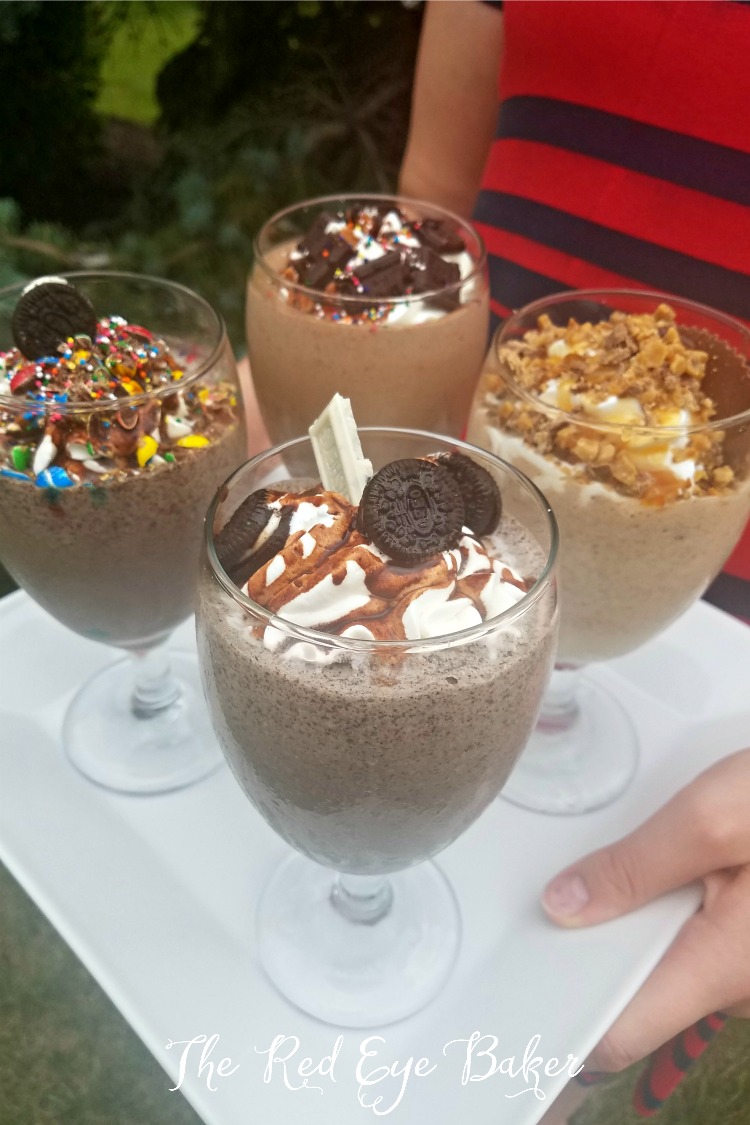 This was definitely an experience for me because I realized as we were making these that "oh hey, your photo subjects are going to melt if this takes too long." LOL Since we're not a fancy ice cream shop I did have to make each milkshake individually and pop it in the freezer while we made the next one. Then once we were finished, we took them out to put all the toppings on at the same time.
Once upon a time… in a galaxy far, FAR away… my first "big girl" job was working for a local ice cream shop so I got to relive those memories with my kids chopping up candy bars and planning out their flavor combinations. Honestly it was just fun! As I was editing the pictures I was bummed that I didn't get more with the kids, but it actually was nice to just do it with them and not worry about the pics until afterwards.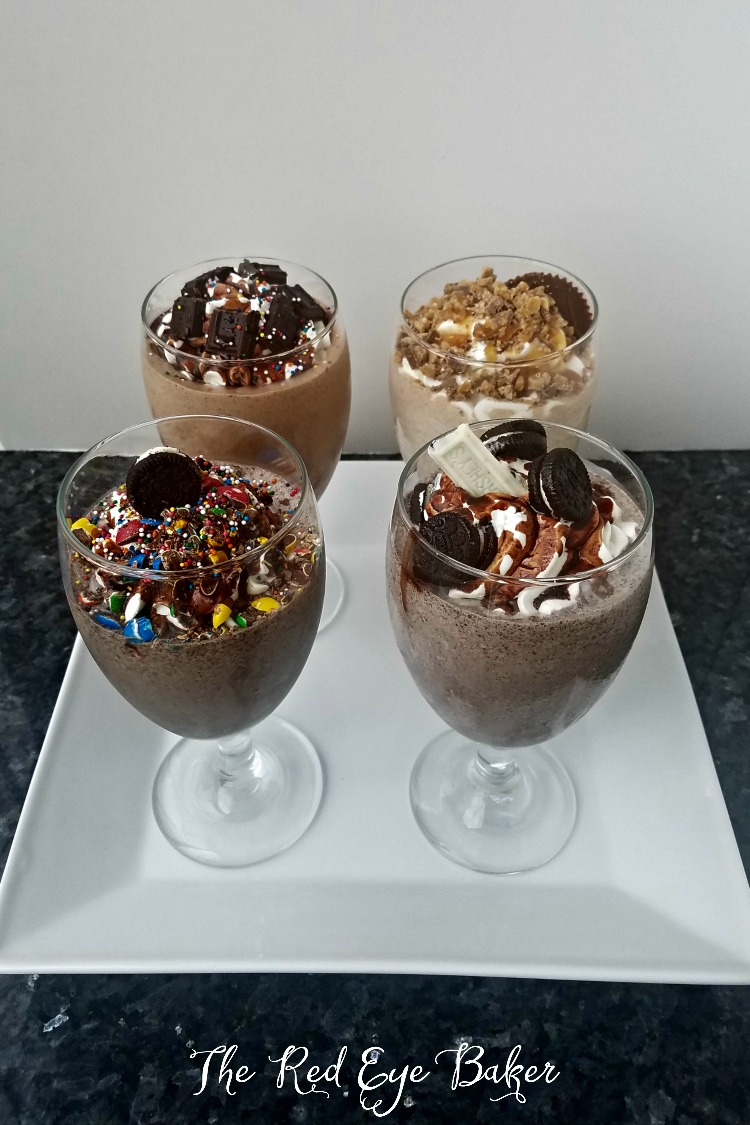 Anyhoo, let's get on with this Homemade Milkshake business shall we?
Here's what you'll need…
3 heaping scoops of ice cream (we used vanilla since we were planning on using mix in's)
about 1/4 c of milk
your favorite candy bar(s), Oreos, cookies, you can throw a cupcake in there, or Nutella… we used the equivalent of one serving size candy in each shake
frozen or fresh fruits
whipped cream (I made homemade… because my kids are spoiled, actually no… it's because #slackermom forgot to buy it.)
more candy for topping, caramel and chocolate sauce/hot fudge, and sprinkles! Sky's the limit!! 😀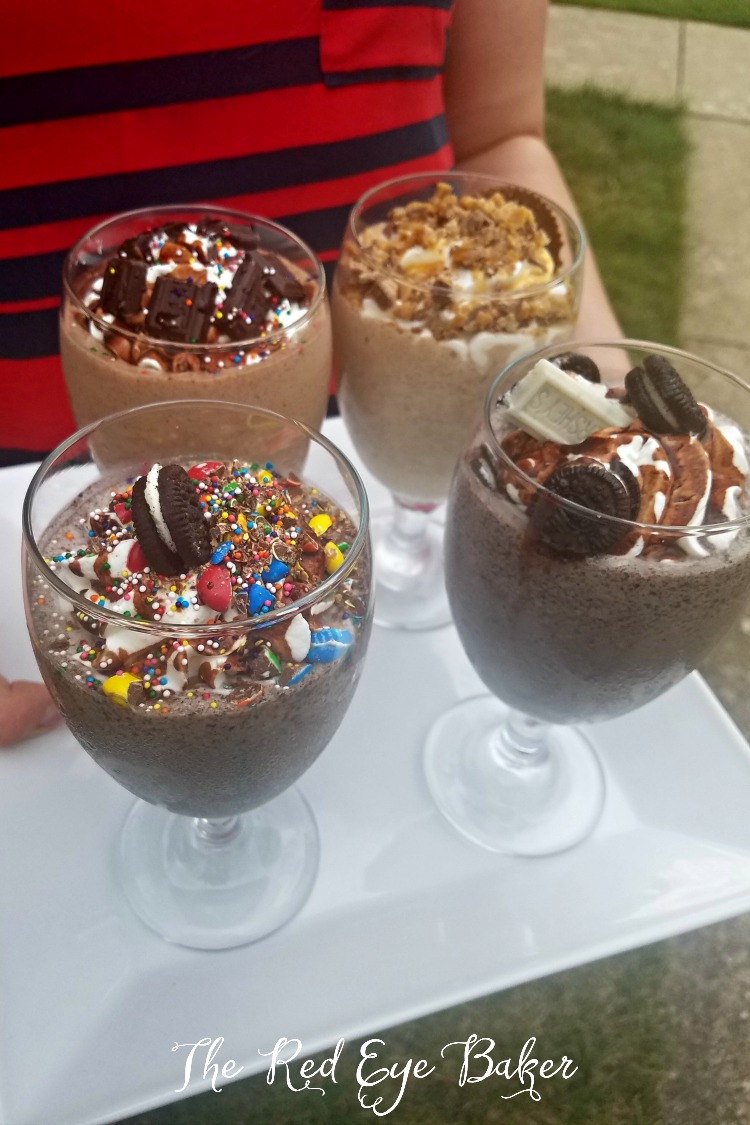 Wondering what we made? I have four babies… three of them picked out what they wanted to put in their shake, I also made one, and we all shared with the littlest man in the house. 😉
Homemade Milkshakes… the flavor combos!
My oldest is 12 and she is a lover of all things Nutella so her milkshake was… Nutella, Hershey chocolate, and Hershey's dark chocolate mixed all together topped with whipped cream, dark chocolate, and chocolate drizzle.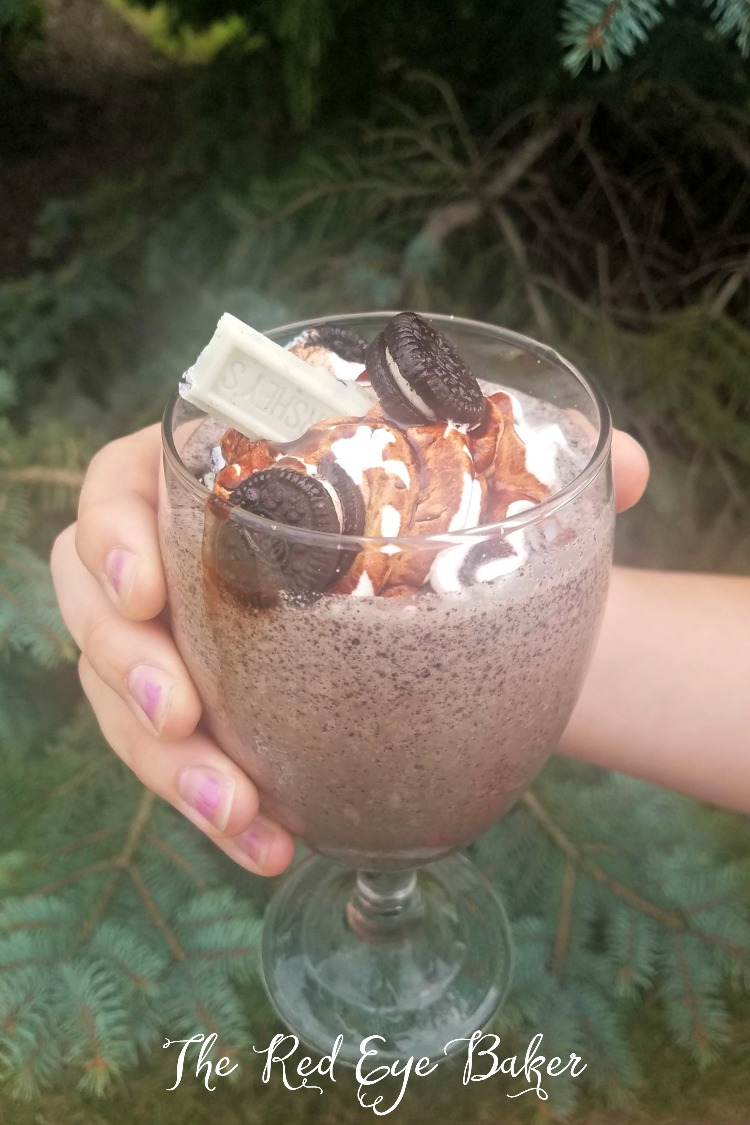 Next is my giant 9 year old. He is a lover of cookies and cream so his milkshake was… Oreos, Hershey's cookies & cream bar mixed all together and topped with whipped cream, mini Oreos, cookies & cream chocolate, and chocolate drizzle.
Up next is our Viking Princess. She's 5 and loves M&M's as well as Oreos so her milkshake was… Oreos and M&M's mixed together topped with whipped cream, crushed M&M's, mini Oreo, and chocolate drizzle. *note: I chopped the M&M's and mixed them in by hand just before I poured the shake in the glass to avoid the colors running.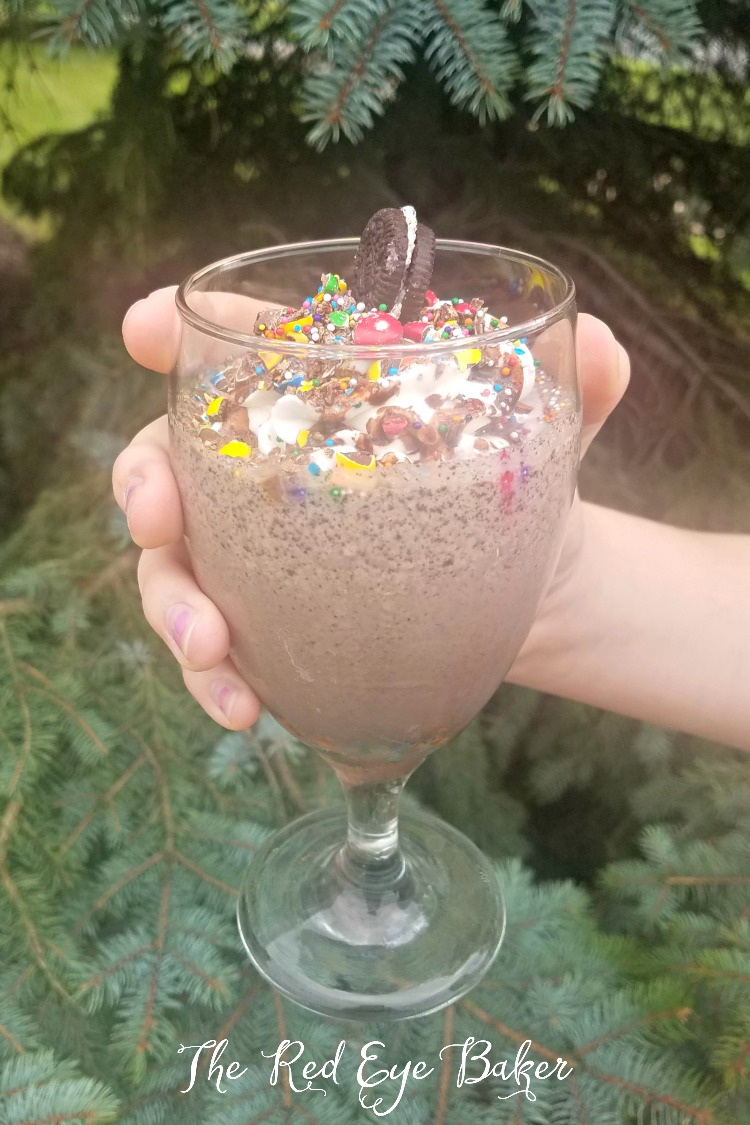 Finally, if you know me at all you may have guessed that Reese's had to come to this party. I made a… Reese's peanut butter cup and Kit Kat shake topped with whipped cream, chopped Kit Kat, Heath toffee bits (leftover from this cookie recipe), half a Reese cup, and drizzled with caramel.
This was seriously so much fun and I hope that you will make a date to make some Homemade Milkshakes with your kiddos soon!
xox Roxana